Our represented artist Víctor Castillo recently opened his latest solo exhibition, Jungle Boogie, at Dorothy Circus Gallery in Rome.
The exhibition, featuring a selection of recent acrylic on canvas paintings, is presented as a double feature with Italian artist Paolo Pedroni's Full of Emptiness solo show.
United by a deep critical spirit towards the hyper-consumption trend of Western capitalist society, Castillo and Pedroni present two brand new series of artworks inspired by the mutual urgency to convey a common dissent concerning the modern slavery that carachterises consumerism. To Víctor Castillo, consumerism involves a real 'total loss of consciousness dictated by a real indoctrination caused by the interference of the mass media.'
Jungle Boogie opened last 20 November, and will run through 20 December.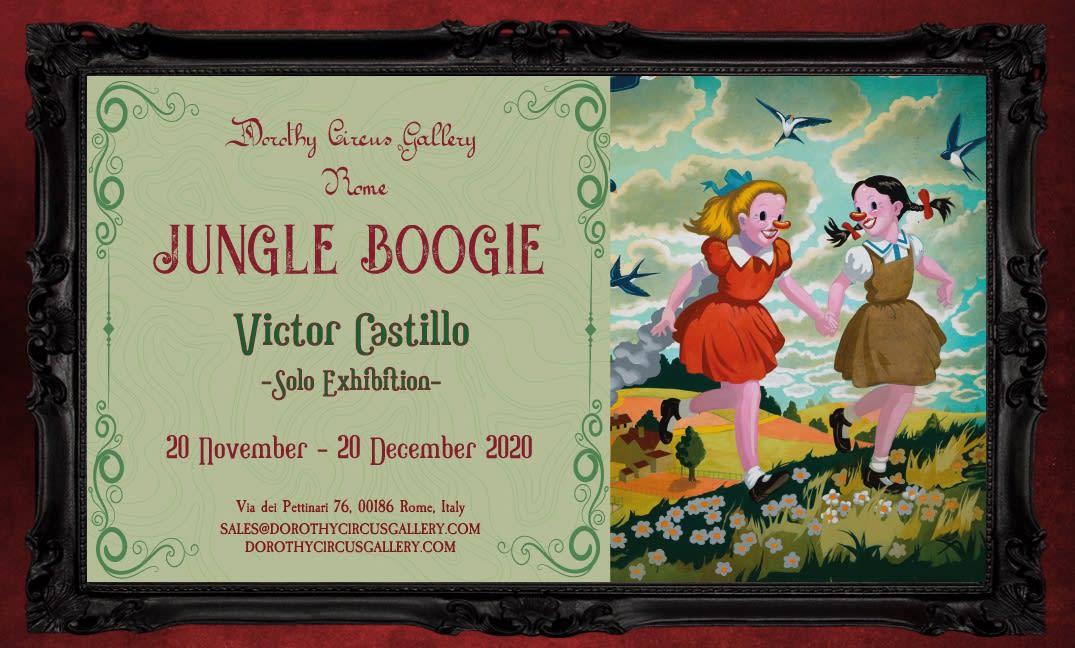 26 November 2020