Our represented artist Paloma Castillo is featured in Artsy's new collection Trailblazing Latina Women, curated by Gabriela Brown.
To celebrate Women's History Month, Artsy is launching a series of curated online group exhibitions that showcase the talent of female-identifying artists.
Assembled by Artsy's Latin American Partnerships Manager, Trailblazing Latina Women seeks to focus on how these artists explore the nuances of womanhood through their practices while fighting against the realities of a male-dominated art world.
Paloma's artwork Sagrado is displayed alongside pieces by creators such as Graciela Iturbide, Doris Salcedo, Marta Minujín and Liliana Porter, among many other established and emerging Latin American women artists.
Visit Artsy's new collection Trailblazing Latina Women here.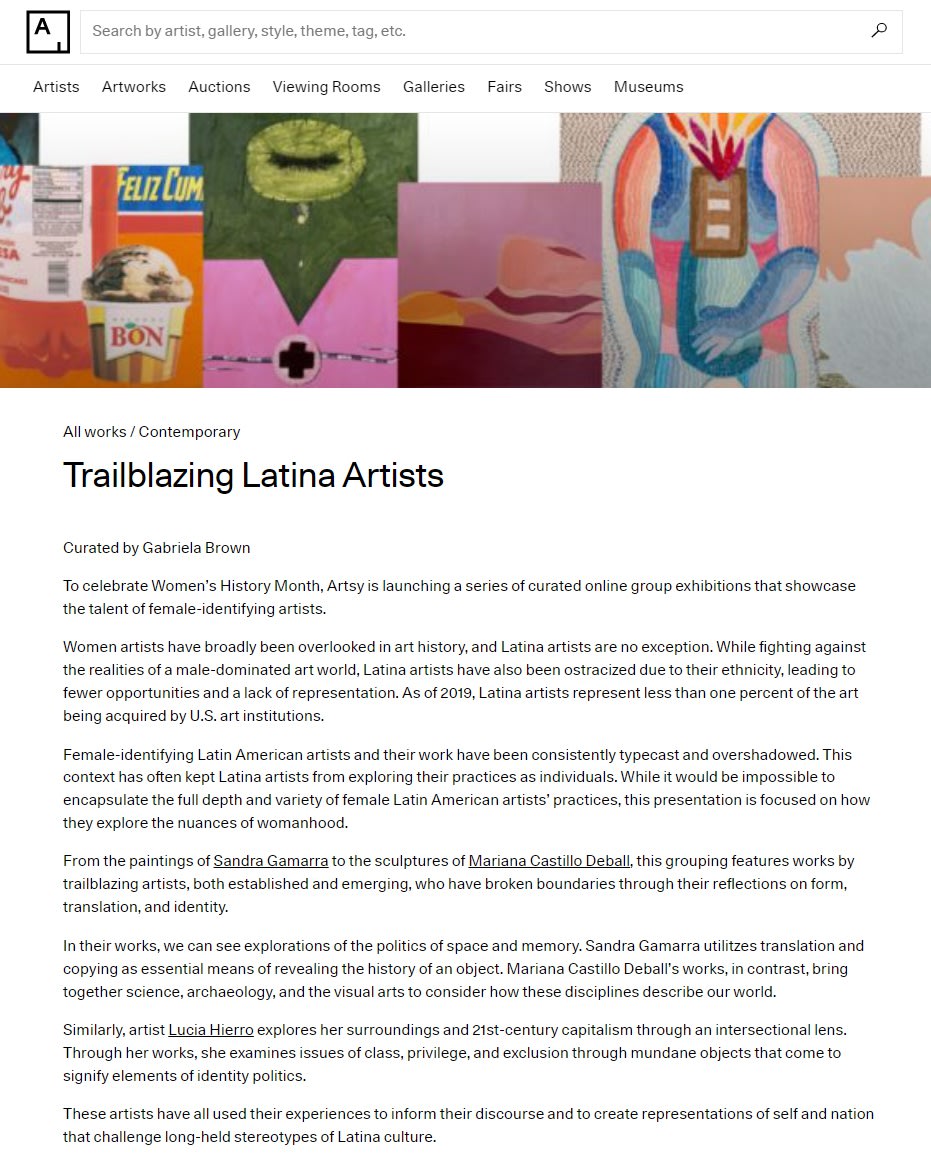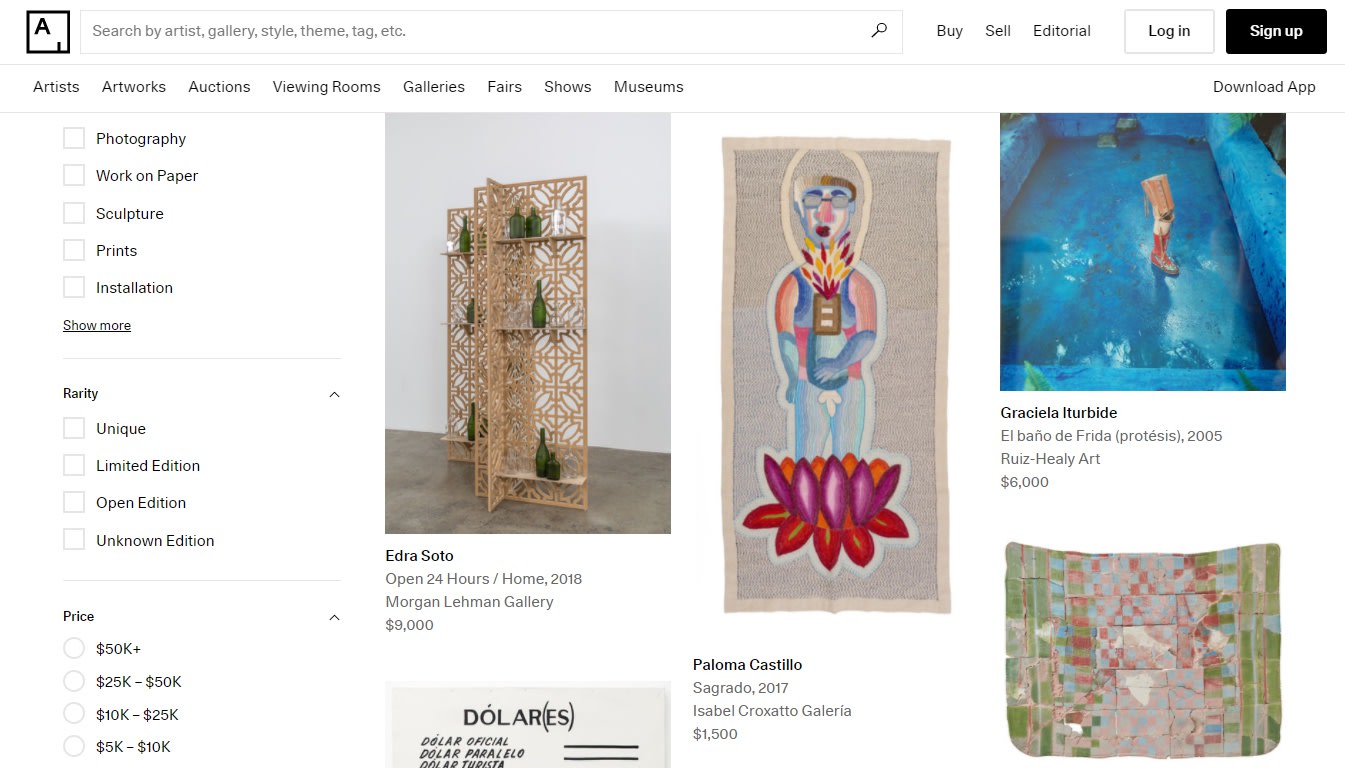 Isabel Croxatto Galería is a long-time Artsy partner gallery.
13 March 2021