Isabel Croxatto Galería pleased to share that our represented artist Wladymir Bernechea and his artwork Tango have been featured in Artsy's 10 In-Demand Works of the Week editorial, dated 6 May 2021, among world-renowned artists such as Jean-Michel Basquiat, Yayoi Kusama and Beeple.
Artsy's Curatorial and Editorial teams offer a look at the artworks that are currently gaining traction among collectors, analysing the site's internal data. The featured artworks include those with high engagement by Artsy members through enquiries, page views and saves, in addition to promising lots in current auctions.
Tango is part of Wladymir Bernechea's current virtual and on-site exhibition Lovesong, presented by Isabel Croxatto Galería. "Titled after the British band The Cure's 1989 hit, the exhibition features 23 paintings by Bernechea that reflect the romantic melancholy of the post-punk anthem", Artsy's editors, Beatrice Sapsford and Shannon Lee, comment.
Find the complete editorial here.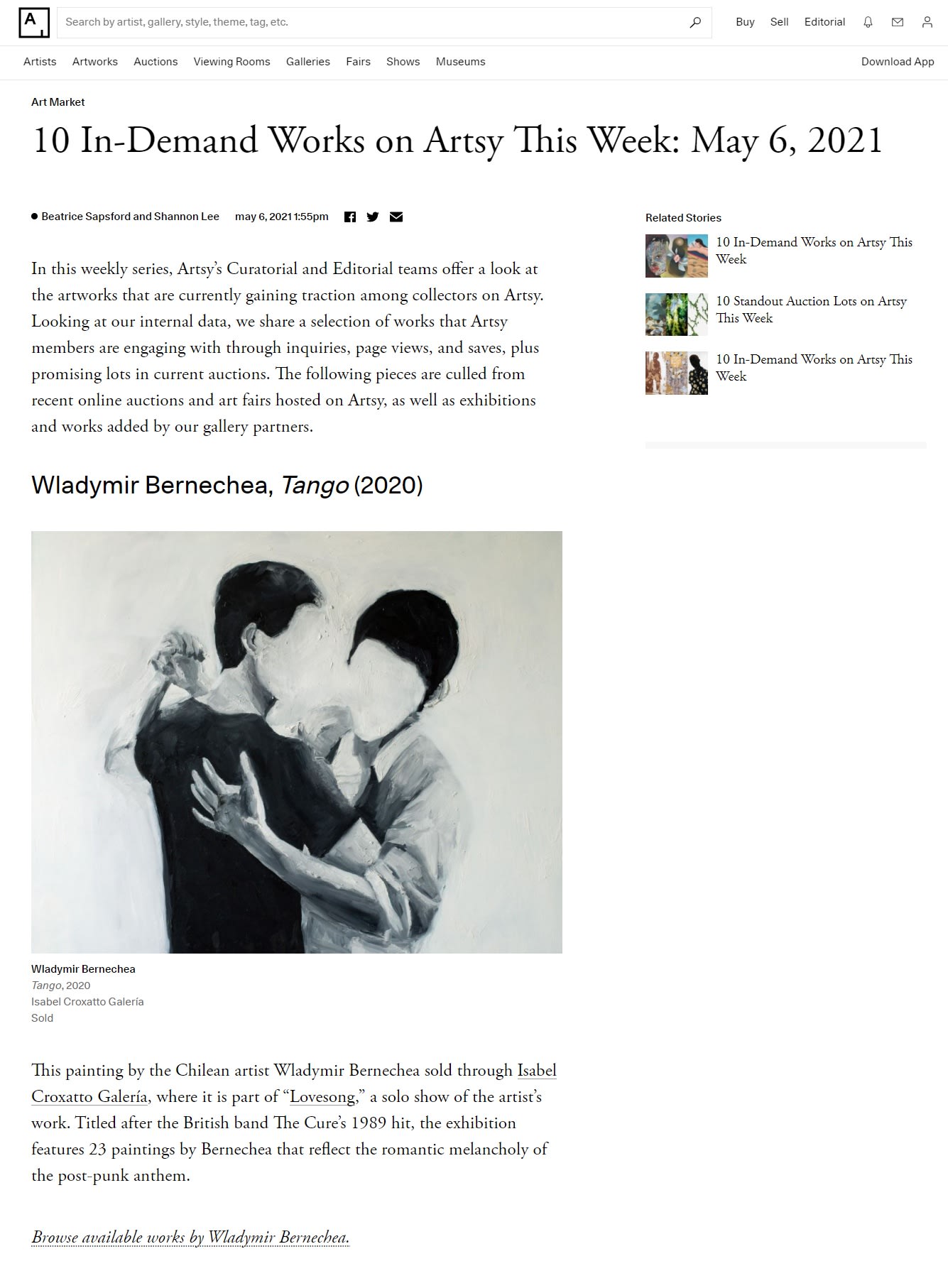 7 May 2021