Our represented artist Carolina Muñoz has been included in the online viewing room Extremismos. The Limits of Chilean Landscape, curated by the art critic, editor and researcher Juan José Santos for SELECTIONS, an Emirati platform of the arts in the Arab World.
"The Chilean landscape is unique in the world for its diversity and its magnificence. The extreme north, arid, desert, contrasts with the south, polar and silhouetted by high peaks. In between, forests, jungles, lakes, rivers and volcanoes. A unique starry sky, and a coastline that seems eternal," SELECTIONS explains.
Carolina's paintings Desaparecer en el Espacio [Disappearing in Space, 2019] and Mujeres del Espacio [Women of Space, 2020] are presented alongside pieces by a selected group of contemporary artists who have translated the landscape through art, including Fernando Prats, Alfredo Jaar and Jorge Tacla.
Selections Viewing Rooms presents carefully curated online art shows aiming not only to shed light on contemporary art executed by living artists but also for viewers to buy contemporary fine art, prints & multiples, photography, street art and collectables. Selections Magazine is printed quarterly and edited from its headquarters in Dubai, United Arab Emirates.
The online viewing room Extremismos. The Limits of Chilean Landscape is available from 3 June until 1 August 2021 at selectionsart.com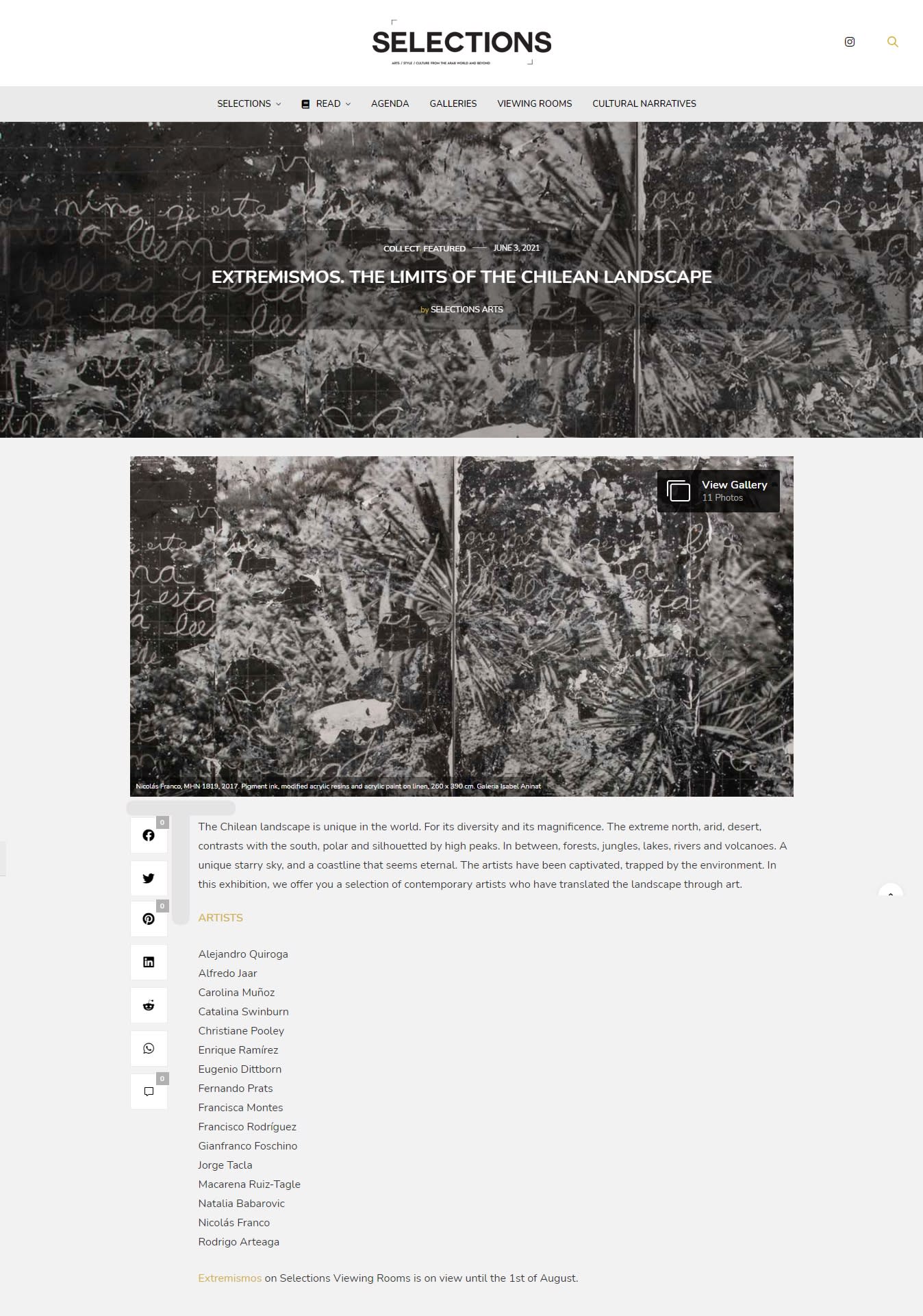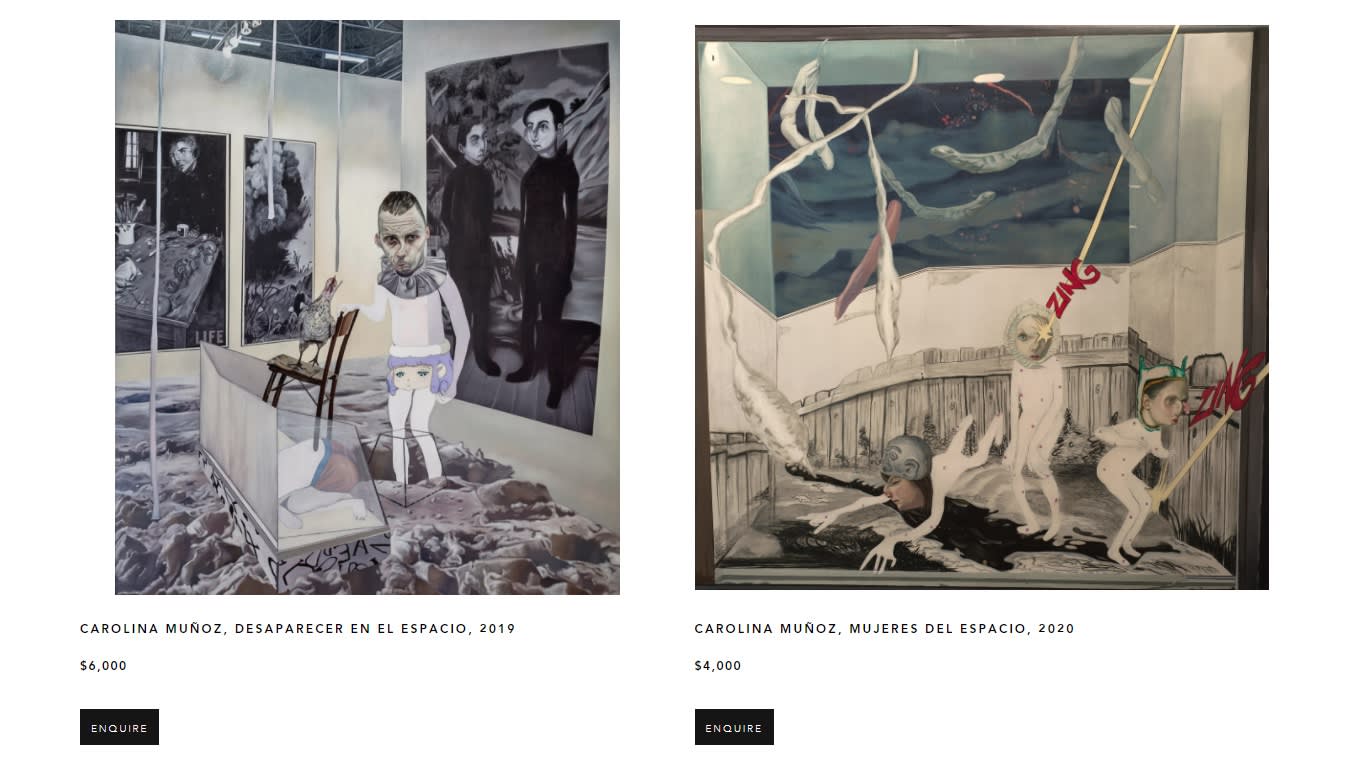 3 June 2021