Our represented artist Wladymir Bernechea and the Online Viewing Room for his recently opened solo exhibition Lovesong are featured on the Artsy Viewing Room homepage.
Viewing Rooms were created by Artsy in 2020 amid the ongoing pandemic, as an immersive way to share the gallery's best works with Artsy's top collectors.
Visit the Viewing Room for Lovesong by Wladymir Bernechea, featuring the artist's and curator's insights and comments on selected artworks here.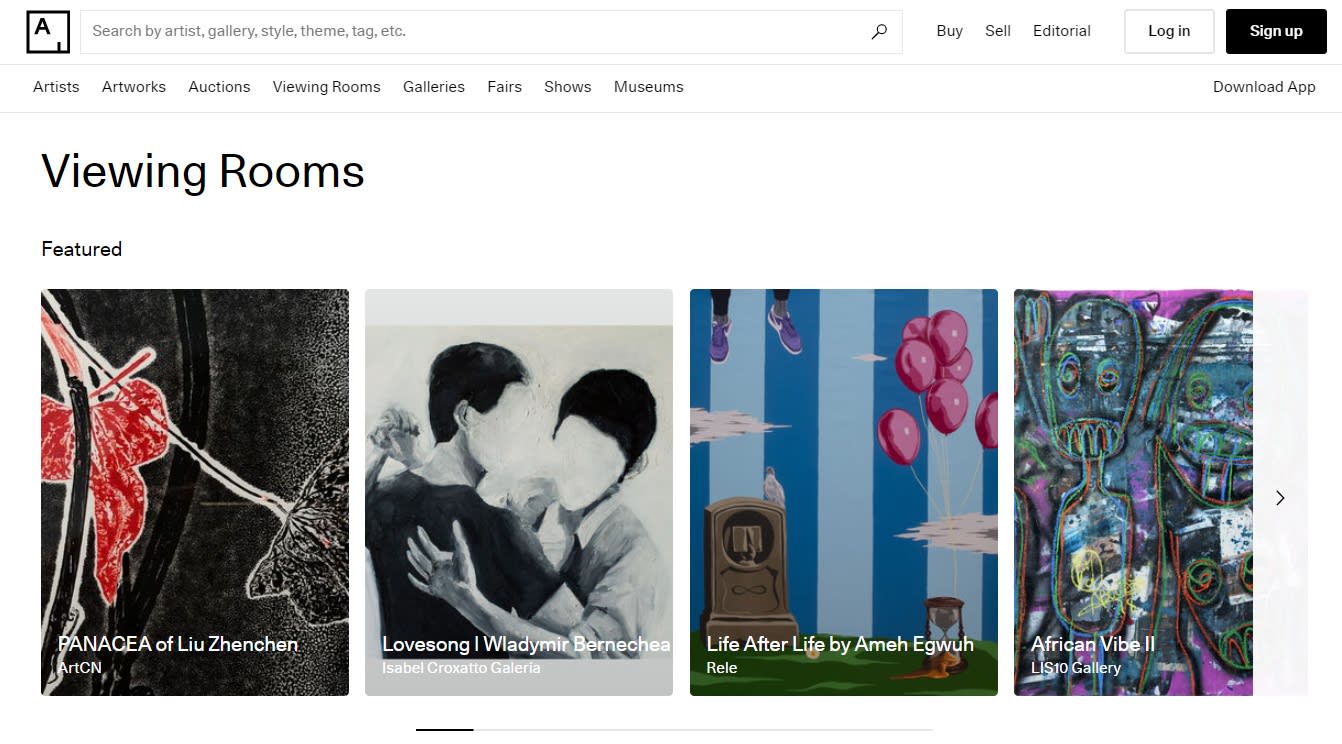 Artsy is the largest online art marketplace with more than 1 million artworks by over 100,000 artists, allowing art collectors and enthusiasts to buy and sell art from galleries around the world
Isabel Croxatto Galería is a long-time Artsy partner gallery.
3 May 2021