Isabel Croxatto Galería is pleased to share that our represented artists Carolina Muñoz, Chiachio & Giannone and Juvenal Barría are featured in Curator André Chan's selection from Art Central 2021 on Artsy.
Within the 12 featured artists, Carolina, Juvenal and Chiachio & Giannone are the only selected creators from the Americas, standing alongside artists such as Tracey Emin and Ettore Sottsass.
Presented in the gallery's digital booth for Art Central on Artsy, the fair's curatorial director André Chan has selected the pieces Demandas by Carolina Muñoz, Pared Bordada 1 by Chiachio & Giannone, and Ficciones Exteriores III n°33 by Juvenal Barría, for his curated collection.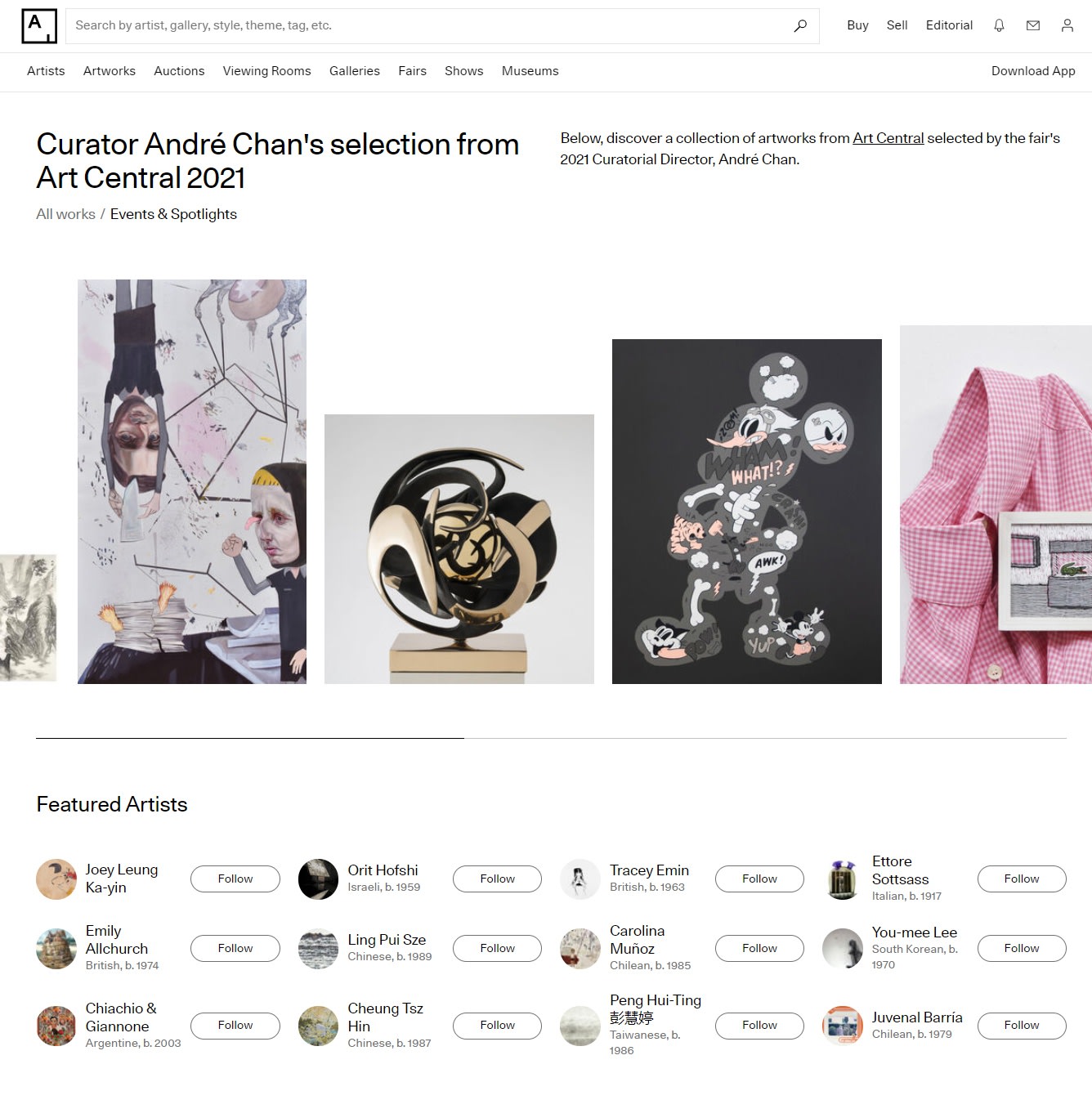 Isabel Croxatto Galería returns to Art Central Hong Kong, the international art fair that in its 2021 edition will be held at the Hong Kong Convention and Exhibition Centre from 20 to 23 May, with a VIP Preview on 19 May, as part of its on-site exhibition Here/There curated by André Chan, with artworks by Paloma Castillo.
In addition to our digital booth on Artsy, the gallery is also featured in Art Central Capsule, the fair's own unique and dedicated platform for viewing and selling art online, available now at artcentralcapsule.com
Isabel Croxatto Galería takes part in Art Central 2021 with the support of ProChile, agency of the Ministry of Foreign Affairs of Chile for the promotion of Chilean industries abroad.
17 May 2021