Our represented artists Coco González Lohse and Johans Peñaloza take part in the group show HOME in Madrid, organised by the director of Galería Nueva, artist and curator Daniel Silvo, with selected pieces from their solo exhibitions La Tierra Prometida and Ensamblajes Territoriales, respectively.
HOME gathers the work of 12 artists, including Vicente Blanco, Marta Galindo, Mario Gutiérrez Cru, Alba Lorente, María Mrntrd, Luis Pérez Calvo, Josep Tornero and Daniel Silvo from Spain, Claire Chassot from France, and Coco González Lohse, Johans Peñaloza and Magdalena Correa from Chile.
The exhibition is set in an empty house in Madrid, offering a new perspective on the exhibition of contemporary art, with a comfortable and amicable approach. HOME is presented in collaboration with Isabel Croxatto Galería (Santiago, Chile), La Gran Gallery (Madrid), Galería Isabel Hurley (Málaga), and Galería Silvestre (Madrid).
The exhibition will be open to the public by appointment until 17 July, parallel to the art fair ARCOmadrid.
Join the curator Daniel Silvo for the breakfast opening of HOME on 6 July at 11 am.
Book your visit at daniel@galerianueva.com
HOME
Group Show
C/ Los Arfe 46 - Madrid, Spain
06 - 17 | July | 2021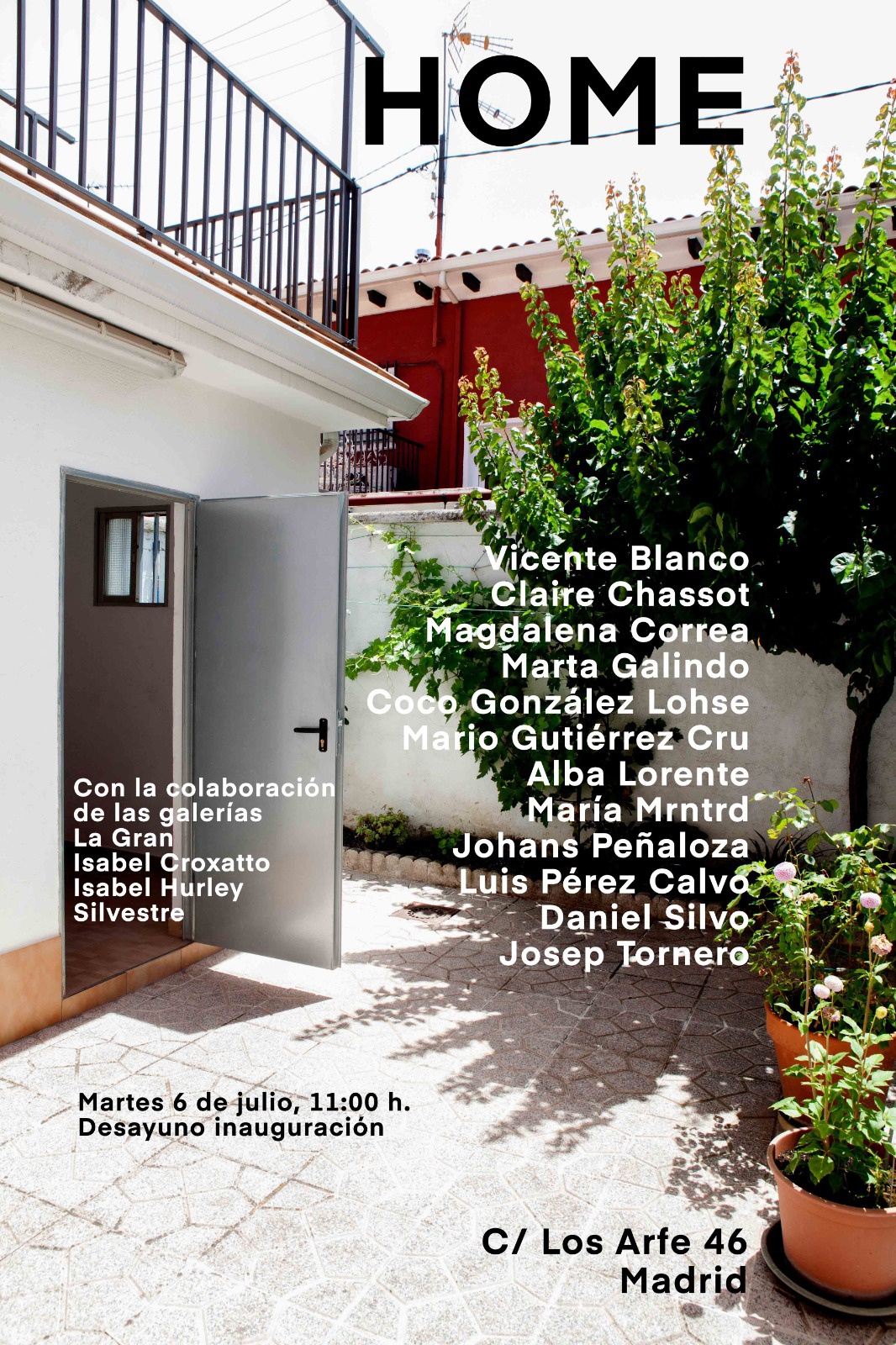 5 July 2021